24/7 Emergency Service
419-238-5480
Residential and Commercial Furnaces and Air Conditioners
Energy Saving Furnaces and Air Conditioners
Boilers
Heat Pumps
Air Treatment Systems
Air Filters
Thermostats
Duct Work
Duct Cleaning
Plumbing
Hot Water Heaters
Water Softeners
Water Filters
Annual Inspections
Preventive Maintenance Agreements
Repairs and Maintenance
New Construction and Remodeling
Certified Carrier Dealer
We Service All Makes and Models
Residential and Commercial Heating and Air Conditioning Systems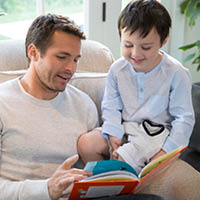 As licensed contractors and specialists in the field of heating and air conditioning, we have the tools, the equipment and the experience to keep your equipment running smoothly all year long. If it is emergency service that you need, we are available to assist you, 24 hours a day/7 days a week. To help reduce those service emergencies, we offer Preventive Maintenance Agreements to keep your comfort system at peak performance. Ask us about them!
How do I know if I need a new furnace or air conditioner?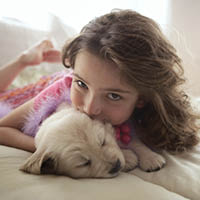 Ayers Mechanical Group knows that replacing your furnace is a major decision and can often be a challenge. We are here to make the process as easy as possible to ensure that you and your family remain comfortable all year round. If your heating system is more than 15 years old, a new, energy-efficient system is likely more cost-effective than replacing an old system that needs regular repairs. Ayers Mechanical Group is proud to recommend energy-efficient Carrier furnaces, heat pumps and boilers. Here are some signs that it's time to replace your furnace:
Your furnace is more than 15 years old
You have uneven heating in your home or office
Your utility bills are too high
You are dealing with regular breakdowns
If you experience any of these issues, contact Ayers Mechanical Group and we will send an experienced technician to your home or office to perform a detailed analysis of your heating needs, taking into account your square footage, insulation, ductwork, windows and doors. We will use this information to determine the size and type of heating system that is best for your needs and your budget, and help you select the perfect one.
Frequently Asked Questions
Should I repair or replace my furnace or air conditioner?
If your furnace is more than 15 years old and you experience regular breakdowns, it is probably more cost-effective to replace your furnace with a new energy-efficient model.
How long does a typical furnace or air conditioner last?
A typical furnace or air conditioner will last 15-20 years. You will get longer life out of your furnace and air conditioner with regular maintenance and changing of filters.
How much can I expect to pay for a new furnace or air conditioner?
The cost of a new furnace varies depending on the size and efficiency of the unit needed as well as any additional work that may be required, such as new ductwork. Ayers Mechanical Group offers free estimates on all new installations.
What size and type of furnace or air conditioner should I get?
The most popular types of furnaces are natural gas, electric, boiler and oil. Ayers Mechanical Group's experienced technicians will analyze your home and determine the type and size of heating and cooling system that best fits your needs.
How long will it take to replace my furnace or air conditioner?
Most furnace installations can be completed in one day. Installation will take longer if you are changing the type of furnace you currently have, or if you need additional work performed, such as new ductwork.
Yes! Financing is available with approved credit through Wells Fargo. Learn more.
Residential Plumbing Services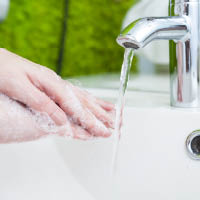 When you have a plumbing problem you want fast, dependable service, and that's what  we provide at Ayers Mechanical Group. Our experienced plumbers can unclog drains, stop leaks, repair your sump pump, fix your water heater and water softener, and perform all plumbing repairs in your home or business. If you have an emergency, we are here for you 24 hours a day, 7 days a week.
We also specialize in new installations. If you are planning a kitchen or bathroom remodel, CW Service can provide the perfect fixtures for your decor along with expert installation. Has your hot water heater or water softener stopped working? We'd be glad to consult with you on the right system for your needs and your budget and give you a free estimate.
Ayers Mechanical Group's plumbing services include:
Sewer and drain cleaning
Plumbing fixtures
Water line piping
Drain lines and floor drains
Underground service lines and building sewers
Gas lines
Natural gas service line piping (plastic welding certified)
Water heaters
Water softeners, filters and conditioners
Water pumps
Sump pumps
Sewer camera
If you are experiencing a plumbing emergency, don't wait! Contact Ayers Mechanical Group for round-the-clock repairs and service. Our friendly technicians are available for emergencies 24 hours a day, 7 days a week.
Residential Duct Cleaning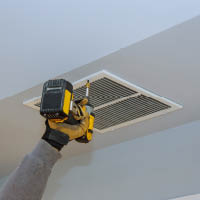 Having the correct furnace and air conditioning system is only the first step toward making sure your home is comfortable. You also need clean, functioning ductwork, and Ayers Mechanical Group offers thorough duct cleaning and duct repair in the Van Wert area. Ducts carry the warm and cool air from your furnace and air conditioner throughout your home. If they are dirty, leak, or inadequate for your system's needs, they're not getting the job done, leading to inefficient performance and high energy bills, and causing a potential fire hazard.
But dirty, clogged ducts cause other problems as well. The EPA lists indoor air quality as one of the top 5 health threats in America, and the list of potential allergens and pathogens in your ducts is long: dust, pet dander, kitchen grease, bacteria, and more, making the air in your home potentially more harmful than the air outdoors.
Ayers Mechanical Group's experienced technicians can come to your home and inspect your ductwork for the following:
Leaks
Dirt and debris in ductwork
Missing insulation
Unbalanced airflow
We will seal leaks, make any needed repairs, and give your ducts a thorough cleaning. We will also consult with you on the design of your ductwork and let you know if there are any changes that could make your system operate at peak efficiency.
Clean ducts keep your air cleaner by reducing the amount of dust and pathogens being blown into your home, improving indoor air quality. And clean ducts keep your HVAC system running at peak efficiency. We recommend that you have duct cleaning and duct repair from Ayers Mechanical Group's technicians every three to five years.
Heating And Cooling Experts
We make it easy to get a free estimate for a new heating and air conditioning system. Contact us today!