Industrial HVAC and Plumbing Services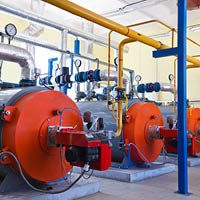 No matter the size or complexity, Ayers Mechanical Group is your industrial HVAC and plumbing contractor. Our skilled technicians work with owners, architects, engineers, project manager and inspectors to design the system that best fits your unique heating and cooling needs while helping you control energy costs. We coordinate with other trades to get the job done in the most efficient way.
Ayers Mechanical Group has extensive experience in the following facilities: manufacturing plants, nursing homes, offices, warehouses, health care, hotels, schools and banks.
We also have a variety of HVAC and plumbing maintenance programs that will help extend the life of your mechanical equipment and keep your facility comfortable. From design to installation to maintenance, Ayers Mechanical Group is your professional full-service solution for commercial buildings and industrial manufacturing facilities.
We specialize in:
Consultations and bids
New construction
Renovations
Demolition
Preparation of submittals
As-built drawings
Project management
Schedule of values
Certified by the state of Ohio for boiler installation and repair
Licensed by the state of Ohio for backflow certification and repair
Ayers Mechanical Group delivers more than the average contractor. We make sure we understand your business and your facility, and we are dedicated to keeping costs down while completing your projects on time and with an outstanding safety record. Turn to us for:
Boilers
Chillers
Chilled water systems
Energy-efficient furnaces
Energy-efficient air conditioners
Computer room air conditioning
Roof top units
Make-up air units
Fans and exhaust systems
Heat pumps
HVAC, hydronics and refrigeration
Air treatment systems
Air filters
Thermostats
Ductwork fabrication, installation and design
Refrigerant recovery (A.C.C.A. Certified)
Duct and tank insulating
Control wiring
Industrial Plumbing Services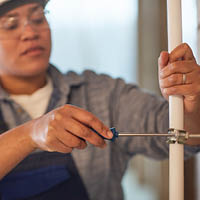 When you have a plumbing problem, you want fast, dependable service, and that's what  we provide at Ayers Mechanical Group. Our experienced plumbers can unclog drains, stop leaks, repair your sump pump, fix your water heater and water softener, and perform all plumbing repairs for your plant. Has your hot water heater or water softener stopped working? We'd be glad to consult with you on the right system for your needs and your budget and give you a free estimate. If you have an emergency, we are here for you 24 hours a day, 7 days a week. Contact us at 419-238-5480.
We also specialize in new installations. Ayers Mechanical Group's master plumbers can design your facility's plumbing and sanitary system and provide expert installation.
Our many services include:
New construction and remodeling
All plumbing/sewage repairs
Sewer and drain cleaning
Plumbing fixtures
Water line piping
Drain lines and floor drains
Underground service lines and building sewers
Gas lines
Natural gas service line piping (plastic welding certified)
Water heaters
Water softeners, filters and conditioners
Water pumps
Sump pumps
Sewer camera
AYERS MECHANICAL GROUP IS YOUR PROFESSIONAL
Heating, Air Conditioning and Plumbing Solution